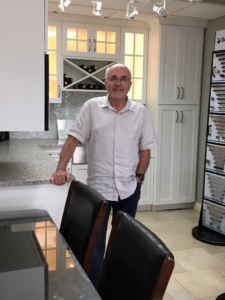 Phil Carman
Account Executive
Phil Carman was born and raised in Cleveland, Ohio. Leaving Ohio after High School, he earned a Bachelor's and Master's degree while serving in the Air Force where he spent twenty plus years before retiring and moving to Wheaton, IL. Phil's hobby has always been woodworking and he decided to put that to good use as a second career at Riverton Cabinets.
Deanne Carpenter
Designer/Account Executive ASID
Deanne Carpenter recently joined the design team at Riverton Cabinets. Deanne studied Interior Design at Prairie State College and Harrington School of Design in Chicago. She earned an Associate Arts Degree in Interior Design. She continues her education through the American Society of Interior Designers (ASID) and is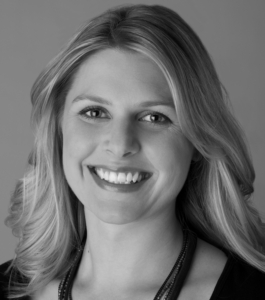 Katie Clifford
Account Executive
Katie has been a designer for Riverton Cabinet Company for over eight years.  She is a graduate of The University of Michigan's Taubman College of Architecture and Urban Planning and has over fourteen years of experience in residential and commercial design.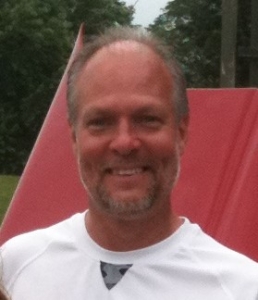 Steve Hoerres
Account Executive
Steve has been in the industry for 15 years, specializing in designing new construction, but enjoys working on remodels as well.  His passion in high school was architectural design, which is what brought him into the industry after designing a new house as a senior in high school and
Stacey Miller
Designer
Stacey has been with Riverton for a year and a half and with our sister company Chicago Cabinet for six years.  She went to school at Olivet Nazarene University and has a degree in Housing & Environmental Design with minors in Business and Art.   She has a total of almost ten years in Kitchen & Bath Design.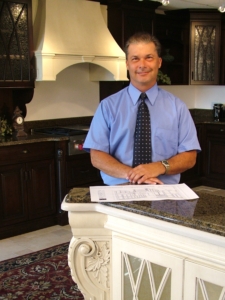 Joe Paluzzi
Account Executive
Joe has worked in the industry for 33 years, of that time he has been with Riverton for 24 years. He went to Joliet Junior college to get his degree. He enjoys working on new construction project but also likes to work on remodel projects and help customers think of new ways to design their space.
When he is not working Joe enjoys wood working and going fishing.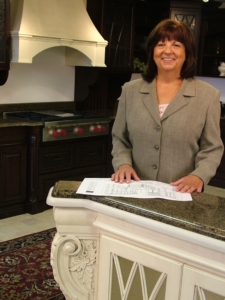 Muriel Ballou
Account Executive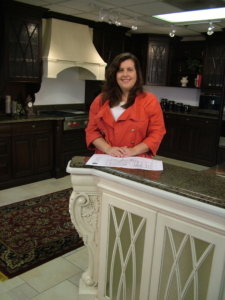 Kristy deBOER
Account Executive
Other Designers For Your Project
John Coursey
Account Executive
Ryan Myrda
Account Executive
Scott Raspolich
Account Executive